Posted by Facundo Oviedo on 28th Dec 2021
Christmas is just around the corner! And nothing makes us happier! For many, it is the favorite moment of the year. For us it is the best time to renovate your home. Give it a new look by changing the lights! And if you are thinking of iconic lighting objects that highlight a space that will remain in your memory forever, you are thinking of DelightFULL.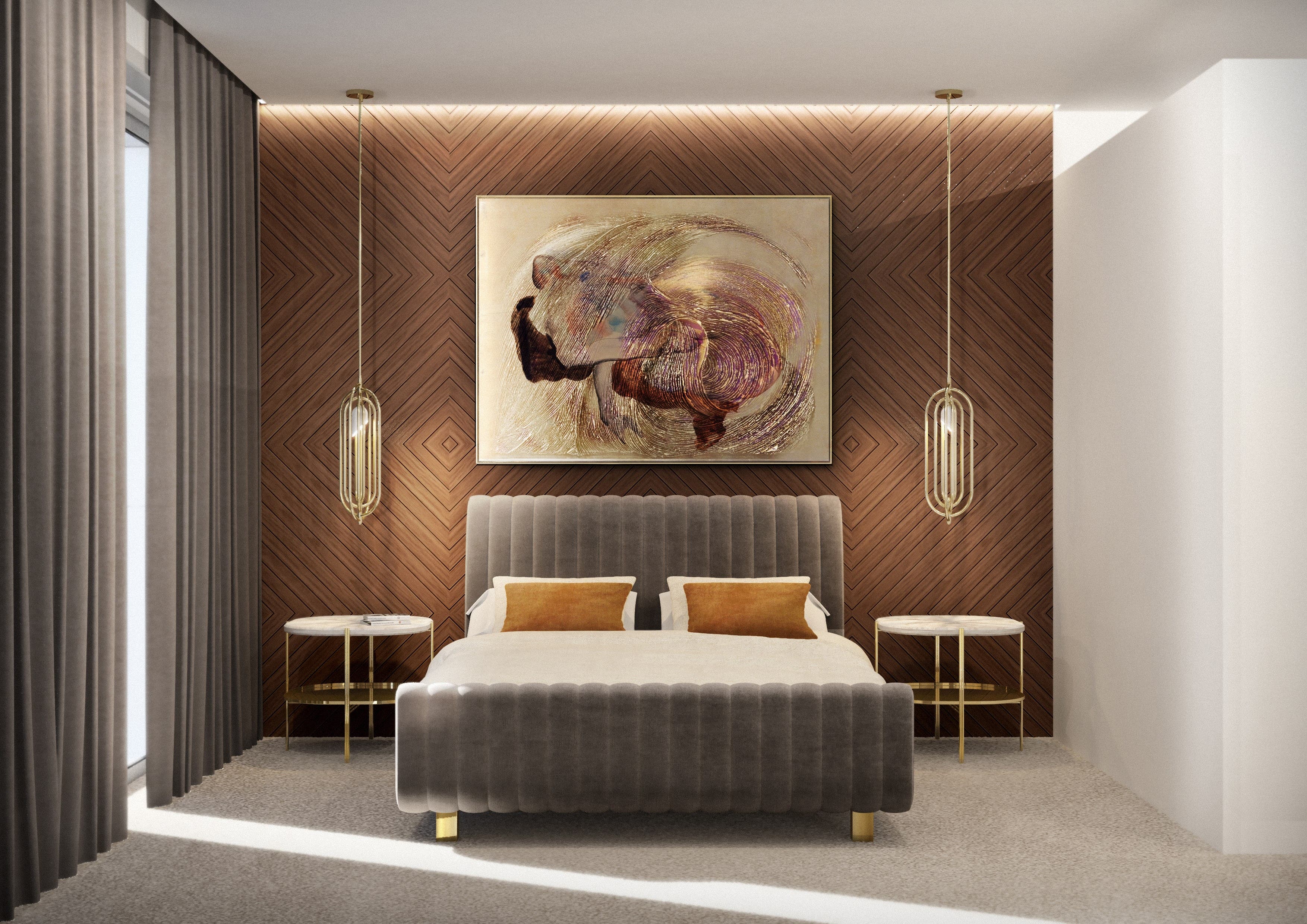 We have some ideas to renovate your home with these spectacular lightings that you can get with a special discount for a limited time only! Give your rooms a new look saving money.
Intense passion for music & vintage classics, with a unique identity that makes it special and different. DelightFULL's world is about history. Inspired by the magical mid-century designs, DelightFULL has the refined taste of a simple and nostalgic era that blends the traditional craftsmanship that Portugal has to of, each piece carries a weight of what DelightFULL and its artisans are about – authenticity and charm that are hard to find nowadays. After all, Unique Lamps for Unique tastes.
The #HeritageCollection is full of a broad selection of high quality lighting designs, inspired by the 30's and its music, these are Sculptural pieces that add personality to spaces providing elegance and sophistication. These beautiful lamps and luminous objects create a feeling of luxury and exclusivity as they are made with detailed finishes, polished surfaces and have important dimensions.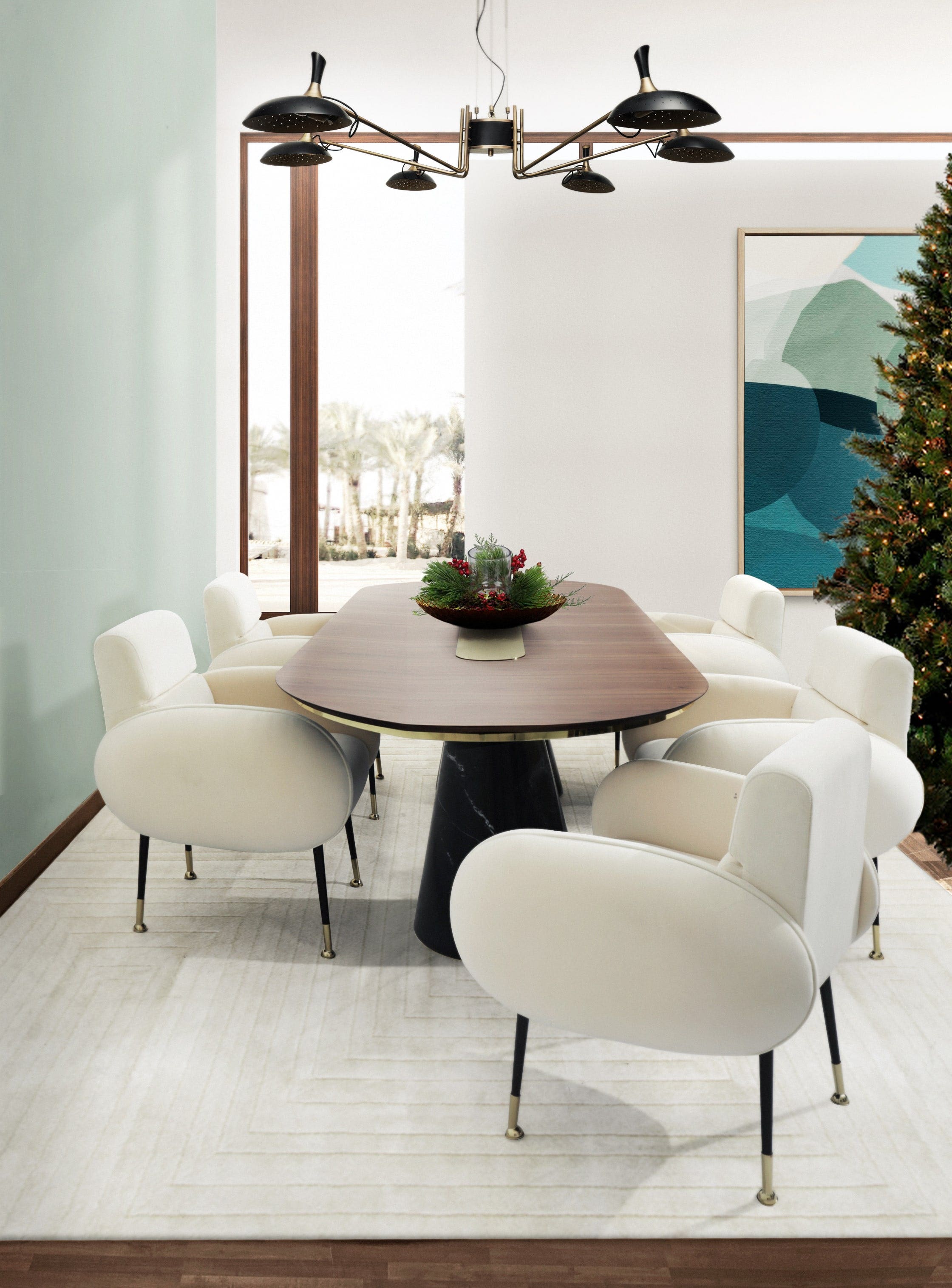 Abbey Pendant Lamp
Inspired by the enigmatic life of Abbey Lincoln, this majestic pendant light will be the right lighting design choice for a dramatic dining room. A memorable piece that counts with golden finishes and black matte to give it a twist. This luxurious modern pendant lamp will be giving life and a statement to your modern home decor.
Its made of polished brass and aluminium, very durable and with timeless design.
It is a lamp that works in spaces where abundant lighting is required as it has six arms with luminaires at their ends. Ideal to place over the dining room table or as general lighting in a living room.
This lamp generates an elegant and sensual lighting, creating an intimate, warm atmosphere. It works perfectly in spaces where dark colors abound as its bright details make it a piece of design that stands out.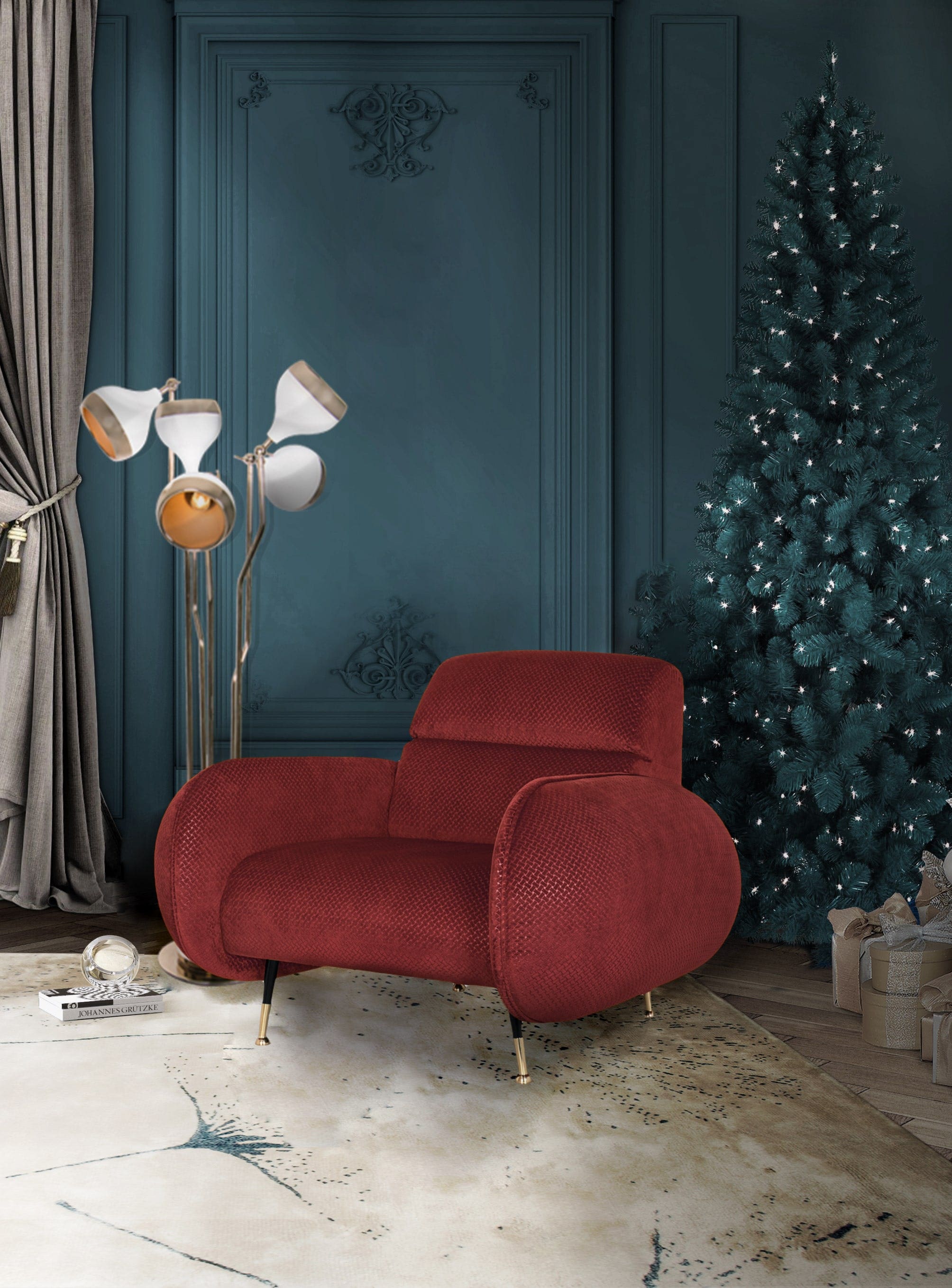 Hanna Floor Lamp
Hanna is a vintage floor lamp that will suit perfectly in your mid-century modern living room or vintage retro design hallway. With a structure made in polished marble estremoz and with multiple lamp shades made in brass and aluminum, this floor light is a pure mid-century modern lamp full of grace and charm. Its flexible lamp shades allow you to spread the light anywhere you want it to be.
Bathed in gold plated and matte white finishes, Hanna showcases a high quality craftsmanship, since it was applied an ancient technique called hand metal spinning.
On the whole, this brass floor lamp reports to a classical ambiance, back to art deco, evoking a powerful mid-century modern design.
It is a beautiful object to place next to your favorite chair. Undoubtedly it represents luxury and good taste and creates value for any space where it is incorporated.

Its beautiful and polished finishes are reminiscent of luxurious New York buildings, creating a festive and welcoming atmosphere.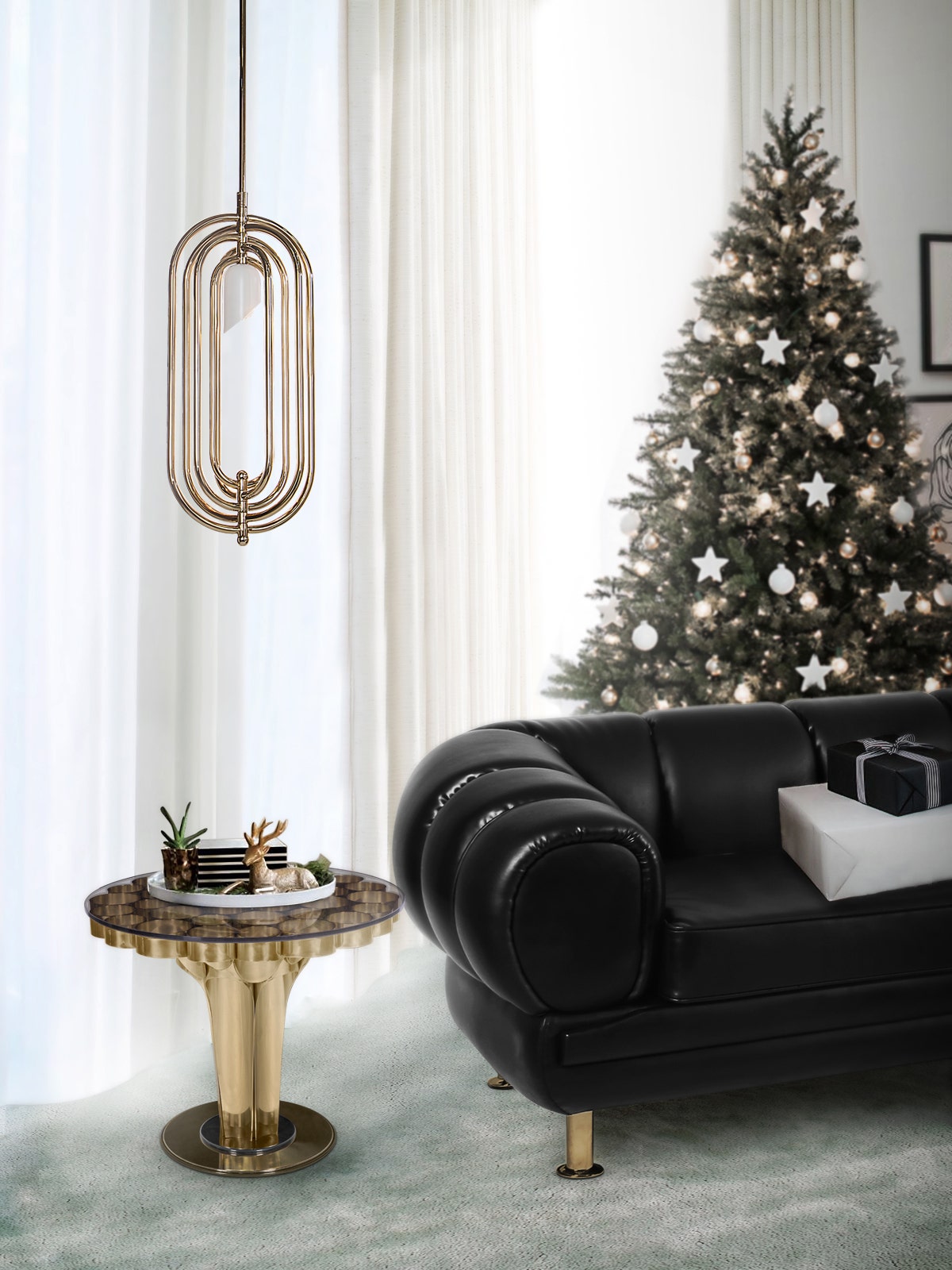 Turner Suspension Lamp
Inspired by the astonishing and memorable dance moves of the iconic pop singer, DelightFULL's design team created the Turner family. Turner pendant lamp is an art deco lighting fixtures handmade in brass and aluminum that boasts all the most special elements of this design movement.
The body has five gold plated finished movable arcs, which can all be rotated into the desired position, giving this modern pendant lamp a sense of fun. The small shade on the center is lacquered a matte white, but it is customizable with any RAL color of your choosing.
Turner suspension light is a versatile piece, that can be used in almost any room of your house. However, it looks its best when used as an alternative bedside lamp, or when placed in an art deco inspired living room.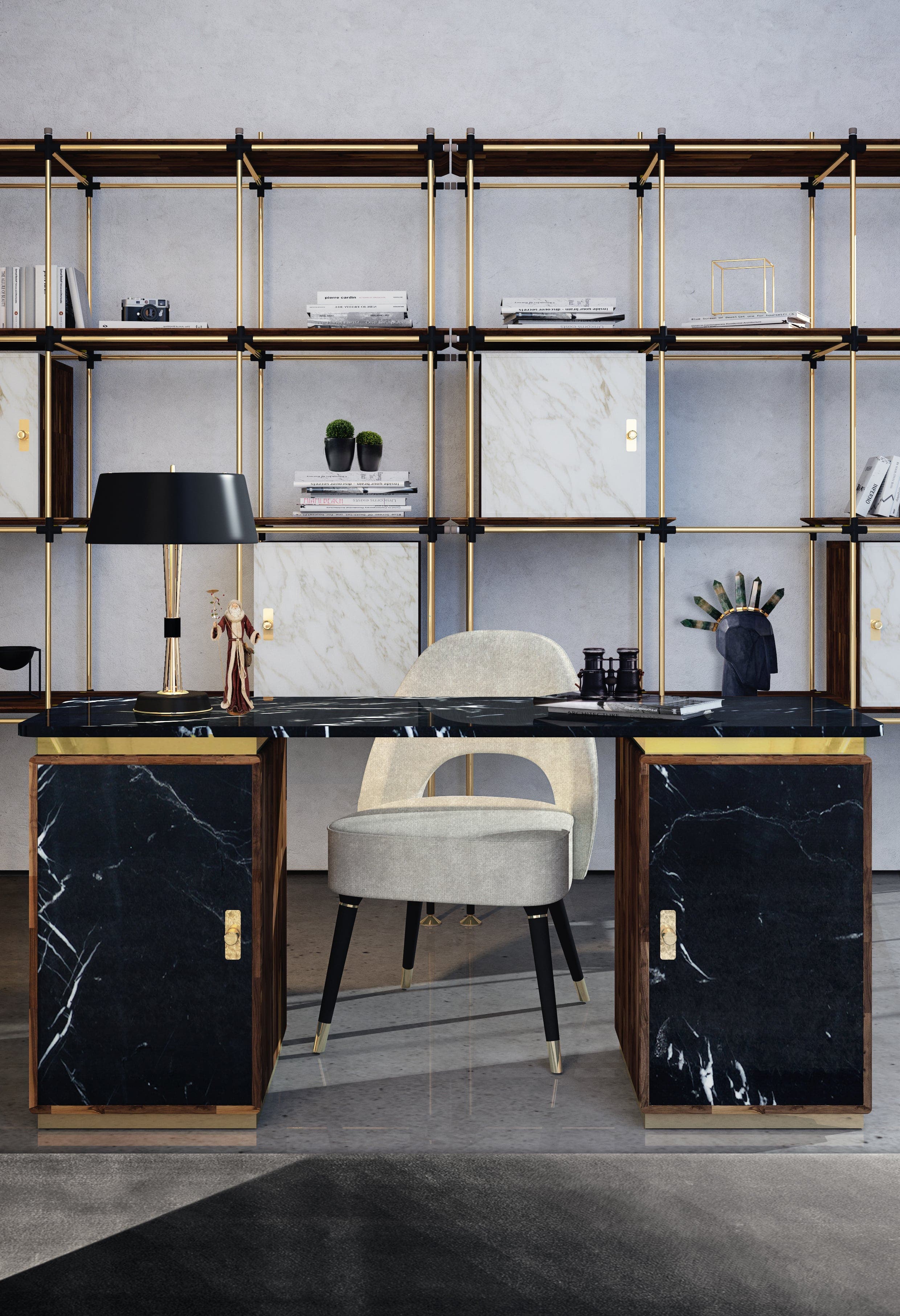 Miles Table Lamp
Miles table lamp is a classic mid-century modern table lamp, which brings back the sophisticated atmosphere of the 50s. It is handmade in brass, with an aluminum shade. The body has a copper plated finish for a more contemporary look, while the shade is lacquered a matte black on the outside and a white matte on the inside.
It is essentially a copper table lamp that casts a soft glaze that will suit your modern entryway in the most flattering way. It also looks stunning when put on display as an office lamp, so don't be afraid to try and use it as a sophisticated study table lamp.
Aretha Pendant
Drawing inspiration from one of the most acclaimed jazz singers of all time, DelightFULL's designers created Aretha modern chandelier. It is a contemporary reinterpretation of mid-century lighting design classics that were used in the 50s and 60s.
The body is 100% handmade in brass and the several bulb holders are made of aluminum. Nickel-plated is the standard finish for the body, while glossy white is used for the sockets.
It is a delicate lamp with very feminine shapes, elegant in any of the available combinations. It is ideal for bright dining rooms with lots of natural light, highlighting details during the day but providing a large amount of light at night.